CNN is repeating the New York Times drive! →
Love that we're going to get another account.
Reporting on what it's like to own an EV or going...
I've been closely following the New York Times / Tesla debate over James Broder's "article" about using Tesla's superchargers. And now we have Tesla's response and data showing his article wasn't even factually correct. I've actually always had a lot of respect for the New York Times, and I've been a paid subscriber in paper or digital form...
Watch
A fun little video my daughter made back in September after we picked up the Model S. we stopped by the home of famous Disney imagineer Bob Gurr, a big car and EV enthusiast, on our way back so he gets a cameo.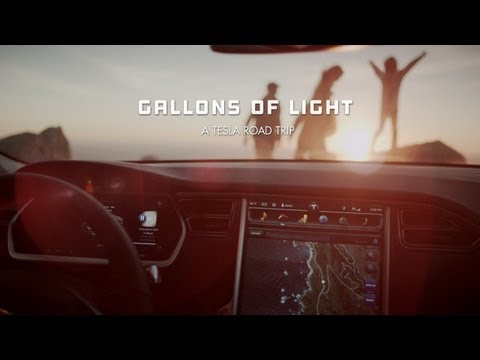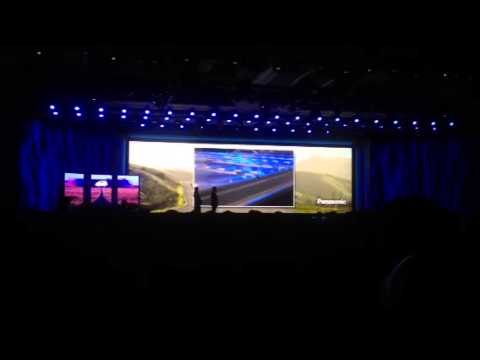 18 hours with the Model S
We picked up our Model S (VIN #70) at the factory yesterday: Delivery was at the factory was wonderful. A great team took us through the process and gave us an amazing tour of an amazing factory. (No pictures inside the factory allowed, sorry.) When we toured the factory a year ago at the S unveiling event it wasn't yet operating but the equipment was installed, so it felt more like a...
2 tags
Show off your Model S!!
From Chuclk: Bring your Model S to the National Plug-in Day in San Diego! http://events.pluginday.org/p/salsa/event/common/public/?event_KEY=67980 Yes, I'd love to! See you there.
My Model S is ready!
I pick up my Tesla Model S Saturday! Look for pictures from the factory tour and pickup experience here in mid-afternoon.
Tesla powered RAV4
If you've considered an electric car, but don't want to pony up for a Tesla and want something with more power and range than a Leaf, I recommend you take a serious look at the new Tesla powered Toyota RAV4. Check out this review from the NY Times: http://www.nytimes.com/2012/09/02/automobiles/autoreviews/with-jolt-from-tesla-a-more-electrifying-utility.html?_r=1
EV Charge Stations at Work -- Are "smart" EVSEs...
The Irvine Company recently sent a survey to users of the new J1772 Blink and Chargepoint EVSEs they put in at my work. I provided a lot of feedback and thought I'd share it here as well since this would really apply to any office building setting: I really appreciate the Irvine Company putting these in. It's a great benefit for employees who are leading the way to electric cars. I...
http://www.conti-online.com/generator/www/com/en/co... →
This is great news for all EV drivers!
Oh, but gas is sooo much easier!
Reading this whole controversy about "bricking" a Tesla, I got to thinking about how it's SO much easier to fill your tank with gas than to plug your car in at night: - Drill 1,000's of feet or more, underground or under the ocean for oil (it usually doesn't spill—never mind a little damage to the Gulf or Alaska once in a while) - Plow through 10,000's...
Watch
Here's Foster the People playing Helena Beat at the unveil and me walking around to give a sense of the venue including the model X models on display.
Watch
A ride in the X! Be sure to listen to Pumped Up Kicks while you watch since that's the song we could hear Foster the People playing on stage while we did this ride!
3 tags
Is @ElonMusk backstage saying "I hope they're having fun. I'm going to be selling cars all night."? Yes, Elon, we're having fun! #TeslaModelX
@TeslaMotors Model S would be a natural to have those LED headlights in the Audi Super Bowl ad.
Anti EV Law in California
With the new year comes a new law: AB 475. I consider this law anti-electric vehicle and so do many others including: - Plug in America - EV advocate Chelsea Sexton The main objection is that it allows an electric vehicle to be towed when it's in an EV charging spot just because someone else unplugged it to charge their own car after the first car was done charging. This is common...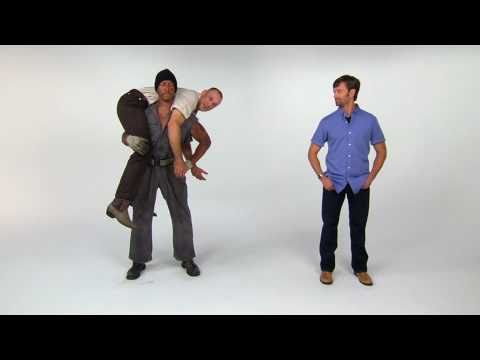 Volt alarm goes off if you unplug charge cord?
So I recently had to make a run to the Apple store genius bar at South Coast Plaza. (Minor incident involving junk in my headphone jack.) South Coast Plaza put in the latest J1772 charge tech last year (thanks!): http://auto.ocregister.com/2010/05/10/south-coast-plaza-unveils-networked-car-charging-stations/33769/ I couldn't charge at the office for a few days while they replace the ...
Pulled over for not burning gas?
I got pulled over the other day driving in the carpool lane on the 405 near LAX. The CHP officer came to the window and said "you probably wonder why I pulled you over? It's because you are driving solo in the carpool lane." "Yea, but I have white carpool stickers" I responded. These are the kind that didn't expire here in California—Hybrids have gold...
Someone put my car on Reddit →
Lots of comments all over the map.
Hop in the car and go as far as you want... In an...
One of the common misperceptions I hear is that you can't go very far because you have to spend so much time charging it. Top Gear is a great example of mangling the facts on this. They used a standard electrical outlet as an example so as to claim you'd have to stop for something like 30 hours to recharge (4 miles per hour of charge). That's ridiculous—there are much...
Tesla Road Rally 9/10/2011
I got a question about the rally mentioned in the first link. The event took place on September 10, 2011. We started at the Tesla Design Studio on the same property as SpaceX in Hawthorne and drove to a Tesla owner's place in Malibu. There we had a beautiful catered lunch. Here are my pics and some video from that day: Pictures and Video from Tesla Rally Sept 10, 2011 Notice the...